Can you recoat EIFS stucco?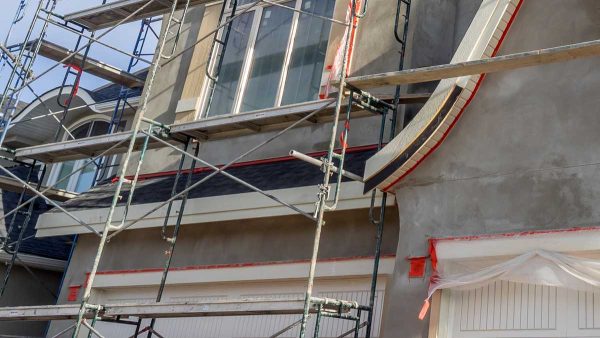 Exterior Insulation and Finish Systems—or EIFS—are wall cladding systems used on the exterior of a commercial building. They are made of three separate layers that protect the underlying structure from water and other damaging substances while maintaining a beautiful exterior finish.
Sometimes EIFS are mistaken for stucco, but stucco adheres to the building directly and does not provide protection from the elements or insulation the way EIFS do. The other benefit of EIFS is that they are easy to repair and recoat.
Repair
A qualified contractor will make quick work of any minor damages, like surface nicks or scuffs. A touch from the contractor or company that installed your EIFS should be easy to schedule and execute. If you can't contact the people that installed your EIFS, the manufacturer should be able to help you find someone that can help or direct you to the matching acrylic top coat for your current structure. For deep gouges, contractors will patch the area with a smaller piece of EIFS, Portland cement, and a dry polymer.
Recoat
Before recoating an EIFS, the outside will need to be cleaned to ensure the recoating sticks to the actual wall and not dirt or grime. This process can be done quickly with a power washer or other tool, but you will need to be careful to not go over 1200 PSI, to avoid damaging the EIFS.
During the recoating process, contractors will use a paint-like substance over the top of the structure. This substance usually repels water and can be used to change the look of the building. Some brands of recoating material are also helpful for repairing hairline surface cracks less than 0.8mm in width, which can cut down on the costs associated with repair further down the road.
If you need to recoat your EIFS stucco, you are not alone. JK Industries has helped thousands of people repair their residential and commercial spaces. Reach out today for a quote on EIFS stucco repair.