Types of protective coatings for commercial buildings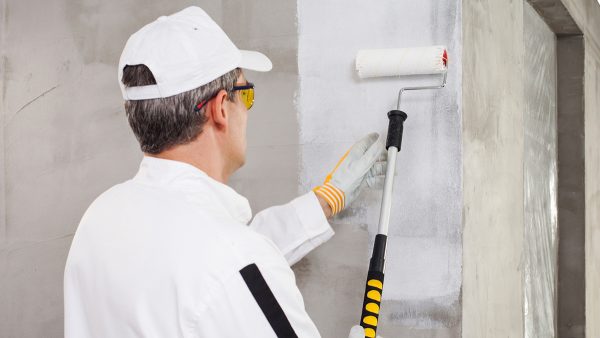 Commercial buildings are under siege all the time. Weather. Harsh chemicals. UV rays from the sun. Neglect, misuse, and abuse, to say nothing of the high traffic.
That's why protective coatings exist. Almost every surface in a commercial building is dependent on high-quality coatings, which can prolong the life of the building and keep the structural elements safe. From steel to concrete to stucco, you need commercial coatings everywhere.
Roof
A commercial roof is pretty strong; it can hold up to a lot, no matter what material you use. But an extra coating can add a longer lifespan.
For longer-lasting roofs, there are acrylic, polyurethane, and silicone coatings. Acrylic and silicone stand up to UV better, while urethanes last better in hail-prone or heavily trafficked areas.
Exterior walls and other surfaces
Roofs usually aren't seen, so coatings don't have to be as aesthetically pleasing. Exterior surfaces on the outside of a building are different. Protective coatings here need to be both decorative and functional, and they must adhere to various surfaces.
Enamel or powder coating may be used on surfaces like railings with a ton of use.
Most protective wall coatings are acrylic resin-based; the resin is strong enough to stand up to the rigors of outdoor use yet pliable enough to stand up to variances in temperature or cracks in the underlying material.
Glossy oil-based paint is often used for doors or trim.
Elastomeric coatings are thicker coatings that are more of a membrane and less of a paint; they're used in areas where a lot of water resistance is needed.
All of these coatings are specialized for commercial use. They create a thicker layer than regular house paint and must be applied by trained personnel with specialized equipment.
Floors
Commercial concrete floors see a lot of foot traffic or car traffic (in the case of parking garages), requiring heavy-duty protection.
Acrylic sealants provide a very thin layer of protection over the top of a concrete surface. Epoxy coatings are thicker and are a common choice due to their durability and the variety of types and colors available. They are often combined with a polyurethane topcoat.
Polyurethane can also be used independently or with a cement-sand matrix to create a durable flooring system. For extra-durable protection against water or chemical intrusion, elastomeric coatings can be used on floors as effectively as on exterior walls.
There are several protective coating options for your commercial building. Need a hand choosing the right one? We can help! Contact JK Industries today.