How do you estimate commercial painting?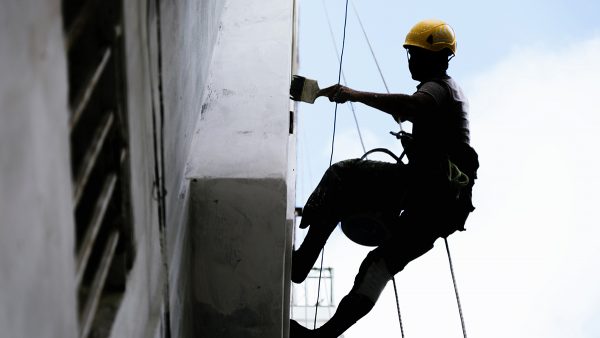 Before you get your building painted, you'll want an estimate for the job. Commercial painting is different than residential painting because it requires specialty paint, tools, and application techniques. Here's an overview of how commercial paint estimates work so you can prepare for your upcoming renovation. 
Factors that influence the cost of commercial painting
Estimating the cost of commercial paint is not as simple as counting walls or calculating work hours. There are several factors that determine how much the project will cost, including:
The general scope of the project (how big the building is, where it is located, and what equipment is needed to properly paint it)
The current cost of supplies, which may vary by year, season, and location
The approximate cost of labor based on the project's size
The specific type of paint or coating needed for the project
Unique challenges, such as wall textures, removing old paint, or making repairs prior to painting
Interior vs. exterior commercial painting
Professional commercial painters like the ones here at JK Industries understand how these factors play off one another. Thanks to years of experience, we can accurately estimate how much commercial painting so you can create a realistic budget.
How commercial paint estimates work
A commercial paint estimate starts with an in-person consultation. One of our project managers will come out to evaluate your building and the project at hand. From there, we can measure the size of the building and determine how much paint will be needed to complete the job. We estimate the cost of materials, labor, and other factors to put together an itemized final quote.
Are commercial painting estimates fixed prices?
Commercial paint estimates are just that—estimates. JK Industries has mastered the art of making accurate predictions, but some matters are unpredictable. Most property investors and commercial painters alike recommend having a contingency fund in case something comes up. Rest assured, we will inform you in the early stages, should something happen that affects your project costs.