How does climate affect your properties?
Properties can be vulnerable to damage from weather changes, especially if you're living in Oklahoma. Icy winters, heavy downpours, high winds, and temperature changes can affect the structures of buildings, which is why it's essential to use strong, reliable materials.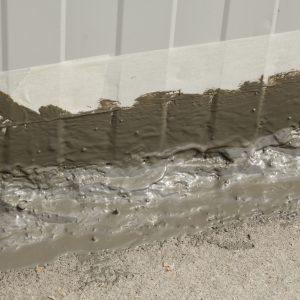 Last year, Oklahoma was unexpectedly hit with a bad ice storm, causing damage to roads, buildings, roofs, and more. Crazy storms can be unexpected yet inevitable. Using the right materials can help prepare and prevent potential damage.
How to prevent potential damage
While damage from weather changes can't be completely prevented, there are many ways to take precautions.
Review your insurance policies
Seal windows and doors
Apply sealant around your vent pipes and roofs
Clean out clogged gutters and downspouts
Building materials are also important, and it really depends on where you live. Because Oklahoma tends to experience all kinds of different weather, you want to choose materials that do it all. A few things to consider adding to your building are:
Hail-resistant/impact-resistant roofing
Impact-resistant windows
Concrete framing
Fiber cement siding
Waterproofing
Repairing weather damage
While climate changes can affect your property upon impact, they can also affect it over time. Whether the damage is old or new, there are different steps that you should take before repairing any damage that has been done.
Assess damage and take photos
Make temporary repairs, such as covering broken windows
Contact a restoration company to do the repairs
Depending on the weather and what damage occurred, there are different ways to go about repairing. It's important to get in contact with a restoration company that knows what they are doing and can thoroughly give you the information and help you need.
Things happen, and JK Industries, Inc. is here to help you, even when bad weather causes damage to your property. Not only do we offer repair recommendations, but we offer free estimates so you can make an educated decision for your particular issue. We provide services to repair any damage, including waterproofing and joint sealing, exterior painting, masonry, limestone, and concrete restoration, concrete coatings, and more.