How do you maintain EIFS?
Exterior Insulation and Finish System (EIFS) is essentially comprised of organic polymeric aggregate and cement that is reinforced with glass mesh. It is beneficial by providing exterior walls with an insulated, water-resistant, finished surface.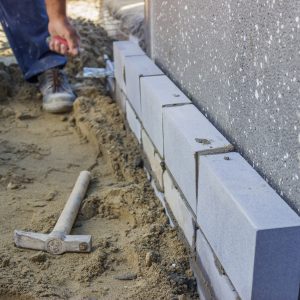 EIFS can last 50-60 years and is used in both residential and commercial buildings. It is also simple to maintain.
Cleaning
Typically, anything that involves maintenance includes cleaning. EIFS rarely needs painting because it is formulated with a 100% acrylic binder, keeping it from fading and yellowing. It usually maintains its original appearance over time.
EIFS tends to resist dirt and bold, but regular maintenance is still needed. It can still accumulate dirt, algae, and mildew on the surface. Cleaning can easily help restore the appearance of it.
Cleaning ensures good adhesion of topcoats, and in many cases, you can use cool water, mild cleaning detergents, and a soft, gentle brush. Avoid using hot water because it can remove or soften the EIFS.
Repairing
EIFS is highly flexible, which is great in resisting any cracking issues. However, it can still develop small surface cracks. This includes chips, scratches, and spalls. It doesn't penetrate the EIFS base coat, so the mesh is not severed. Surface cracks should be repaired, especially before any coating takes place.
Any damage that appears on EIFS should be repaired to prevent further damage, including cracked or deteriorated sealants. You also don't want any moisture intrusion.
If you don't maintain EIFS, it is at risk for aging, design or installation deficiencies, or early failure. Take the proper cleaning steps, and be sure to make any needed repairs, and your EIFS should be in great shape!