Your commercial building spring maintenance checklist
We're getting close to summer, and if you haven't finished your spring maintenance checklist it's time to get it done. Each season of the year you'll run into different things you should check, and spring is no different. It's particularly important as you head into the hotter summer months.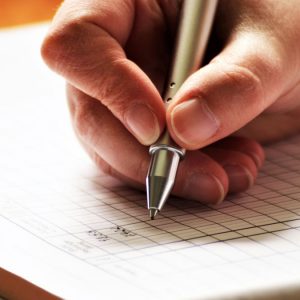 So what's most important for your building in the spring?
Look at your HVAC
HVAC systems will see a much harder workload in the summer, which means you need to check them right now to make sure they're in proper shape. You should be checking your filters anyway, but make doubly sure they're in good shape before summer. Some things might not come out till the system is under load, but you can at least make sure the obvious trouble spots are taken care of.
Check your irrigation
Winter is hard on pipes, and your irrigation is no different. Pipes should be deep enough that they shouldn't have frozen, but ground movement may have taken its toll and your irrigation probably hasn't been running. Check it under pressure and note any spots where water comes up or heads look broken. Faucets and exposed pipes are also an area that needs attention while you're outside the building.
Walk your exterior
The building envelope that keeps out the weather should be impervious to water, but if it's not you're in trouble. Check the most common points of failure: your windows, your roof and the ground level of your building around the outside perimeter. In particular, you should check areas around drainage pipes, vents and other areas that need sealing and go through your roof.
Windows should be checked both outside and inside if possible. If the building is tall you may just have to check inside. Standing water, mold, odd smells and discoloration indicate you might have a leak.
Refresh sidewalks and parking lots
Ice melt and salt are great for the winter months, but they're harsh on concrete and asphalt. After you've escaped from winter it's a good idea to wash down your parking lot and your sidewalks with a pressure washer. It also allows you to take a good look at your pavement and see any trouble spots early.
In the spring your trees will often drop debris all over your sidewalks, and it's a good idea to keep this cleared away as well. It may not matter as much for the durability of your sidewalk but it helps with aesthetics.
These areas are a good idea to check before you get back into the summer months. Use this spring checklist to get ahead of your maintenance. And if you run into any issues, call JK Industries. We'll help you get them fixed or point you in the direction of someone who can.