Guard your building against winter weather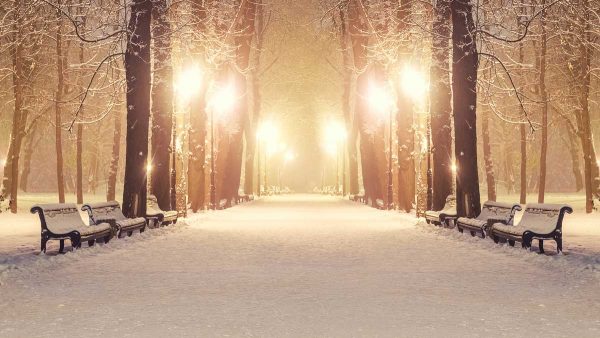 Winter weather in the Great Plains is hard to predict. As anyone who's lived in the region for long knows, you can leave the house in the morning in a T-shirt and have to thaw the car out to get home. Freezing precipitation and wild temperature swings make winter a dicey prospect.
Buildings don't appreciate it much either. Winter is hard on commercial buildings and larger structures, not just the people that inhabit them. If you're wondering how to stay prepared in the colder, darker months, we can help. Here are a few tips.
Plan ahead with your people
The first thing you need to do is make sure everyone's on the same page.
It doesn't matter how much preparation you do. If you don't have all the stakeholders on the same page, it's not going to do you any good. Make sure your tenants and staff all know the guidelines for proper running of the building. Which surfaces need to be de-iced and salted? Who should be contacted for maintenance issues? Who does the maintenance for the building? How much is the tenants' responsibility and how much is the building owner's?
Contact information and an understanding of expectations are the two essentials to making sure everyone's on the same page. Know your plan and communicate it.
Take a look back
Your maintenance staff and your longer-term tenants probably know if there have been issues in the past, and that information should give you a good guideline for what you need to do to prepare for the winter months.
Does the heater in one area of the building have a bad habit of going out? Have the pipes in a location had trouble with freezing before? Find out. Get ahead of winter weather problems by taking a look back at the problems you've had before.
Check everything
Preparing for winter weather means doing regular checks.
Cleaning. Clean areas that accumulate debris, such as gutters or the areas around drains. Clean any severely dirty areas of the exterior to make sure there are no leaks in your stucco or EIFS.
Trimming. Keep trees and shrubs trimmed back and away from the building to avoid exterior damage, especially in high winter storm winds.
Central systems. Check your HVAC, plumbing and electrical systems to make sure you don't have any weaknesses.
Exterior. Do a walk around the building and look for cracks or damage on the surface. If you have EIFS or stucco, make sure there are no breaks in it. If you have brick or stone, make sure your mortar is in good condition and doesn't need tuckpointing.
Add insulation, check for leaks, fix lingering issues and make sure there's nothing that could cause damage close to the building.
Winter weather can be tough to handle, but with proper preparation you can get ready for it. If you need a hand getting your building ready for winter, give JK Industries a call and we'll help.