Is painting concrete a good idea?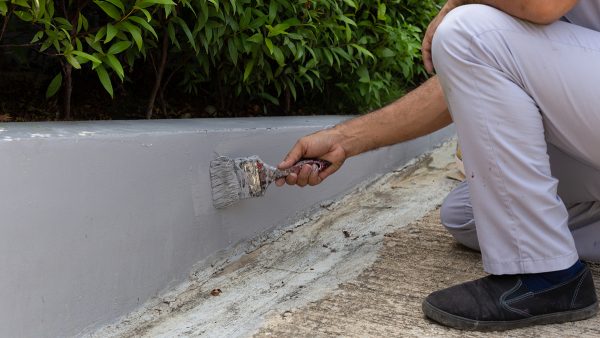 Your concrete is under siege.
Every second, every minute, every day, your concrete is battling forces that want to tear it down. Chemicals, traffic, and the elements all work together against your structure.
Concrete on its own isn't enough to stand up to everything, but you can help. You can turn a vulnerable surface into a strong barrier, starting with the coatings you add to it.
Should you paint concrete?
Concrete holds up better when it's painted—but it has to be the right type of paint.
You need to use a proper industrial coating for concrete. Commercial applications require a different type of coating than residential, and concrete paint needs to be designed to withstand more than something like wall paint.
There are four major types of coatings: urethanes, acrylics, epoxies, and polyureas. Epoxies and polyureas are commonly used for floor coatings commercially.
All of these coatings are polymers. They are designed to dry in a waterproof layer that bonds to the surface beneath, leaving it completely protected from anything that would harm the concrete.
Regular house paint and even higher-grade concrete paint for residential applications don't have the same properties. Those paints are not designed to create the finish strength that a commercial product can.
Some commercial paints have more than just colors. They may include effects, too, including decorative flakes or other designs. There are several different paint finishes for any application, and they can add an extra layer of flair to an otherwise drab paint job.
What to do with your concrete
Don't leave your concrete exposed to the elements. Keep it safe and protected. Your structure relies on products like epoxies and urethanes to keep its concrete from cracking, spalling, and buckling over time.
Need a hand with your concrete painting? We can help. JKI regularly works on commercial concrete, and we can help you choose and apply the right concrete paint for the job. Contact us today for a free consultation.