Finding a commercial contractor you can trust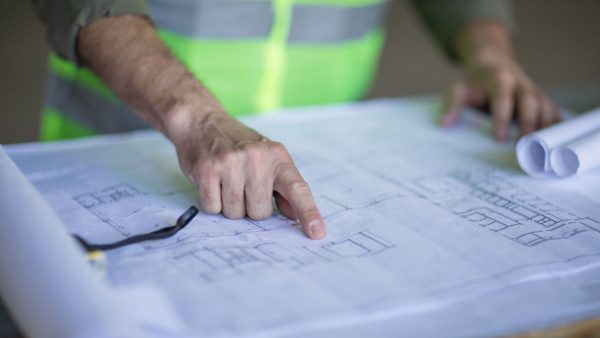 When you own a commercial building, you're taking on a tremendous responsibility. You have to make sure you keep up with the maintenance and repair costs, as well as anything else that comes up. If you don't know what you're doing it can be easy to get out of your depth. That's why having a trustworthy commercial contractor to count on is a great move.
If you choose the right contractor, they'll guide you towards options that save you time and money. They'll let you know about potential issues while they're still small, not when you're sitting on a ticking time bomb of repair fees. In short, they'll make your job easier.
But if you're worried about finding one you can trust, there are some steps you can take to make sure whoever you hire has your best interests at heart.
Check their certifications
A good contractor will have certifications and insurance information that they can provide to you. With a little bit of work you can check with the office of the Secretary of State and find out whether they're properly licensed and bonded, too.
Online reviews can be helpful as well, but it's worth it being a little cautious about some. Ditto the Better Business Bureau. State court records can be handy as well—if this contractor is in court all the time, it may not bode well for a long-term working relationship.
Establish communication up front
You need to know up front what level of communication you can expect and what avenues are best to get in touch with them. What happens when you have an emergency? Can you get hold of the contractor? Are they only available during business hours, or can you call them before or after? What's the best method of communication?
Putting those ground rules down first establishes a better basis for a relationship and ensures neither one of you is going in blind.
Portfolio
One of the best indicators of what anyone can do is their prior work, and contractors are no different. What does their portfolio look like? Anyone who wants to present their prior work will put their best foot forward, so judge accordingly. How much is there? Is it high quality?
Check referrals
Working with someone can give you a great degree of insight into both how good their work ethic is and what they're best at. Contractors are no different. When you're considering a contractor, reach out to other facility managers and building owners. Find out what their experience has been like working with this contractor. Ask specifically for references, too.
In addition when you call any references, have some specific questions locked and loaded. Ask about challenges, likes, dislikes, any issues and how they've been resolved. Find out how long they've been working together. Strive to get a full picture.
Choosing a contractor can be a fraught process. But if you're worried, just pick up the phone and call JK Industries. We'll treat you right.