Hail damage and your stucco veneer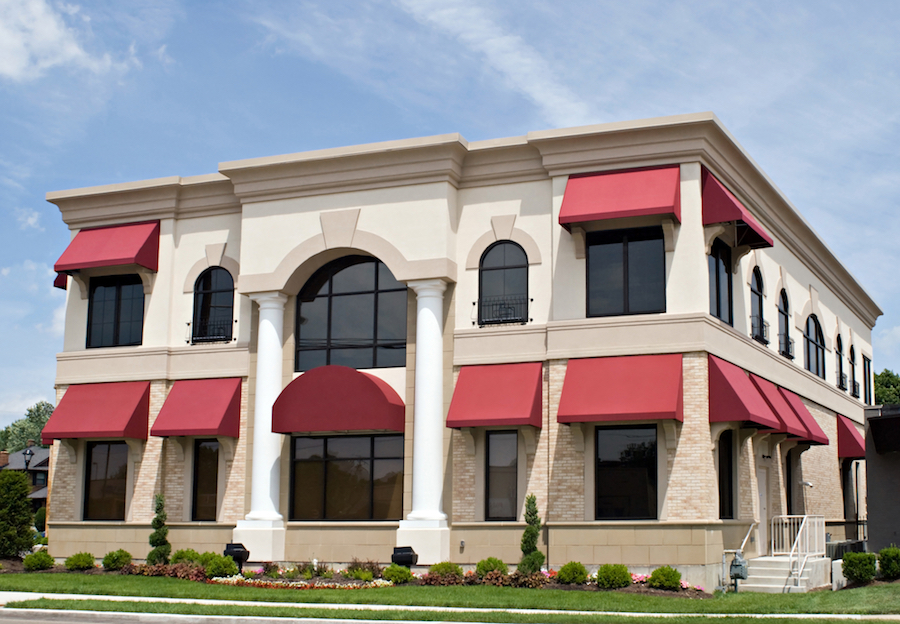 Hail damage is an unfortunate reality in the plains region. For those who own buildings with stucco or EFIS veneer, the impact can be a glaring problem.
Often after a severe hail storm, the first place people check for damage is the roof. However, during severe storms, strong winds can blow hail and other debris horizontally, which causes holes and other damage to siding.
Checking your exterior after a storm
Any post-storm inspection should include the siding, particularly on stucco surfaces. Hail can create holes, and environmental conditions can lead to cracking and peeling of the stucco. Even small cracks, if left unrepaired, can allow water to seep into the wall. This can lead to water damage and the growth of mold, which can result in substantial remediation costs.
If an insurance adjustor inspects your building after a storm, be sure they do a complete inspection of your EFIS/stucco siding.
Repairing the exterior
Instead of waiting until the damage leads to severe problems, fix it when you first observe a problem. Small holes and cracks can often be repaired by patching the area. A professional will be able to match the original color of stucco, which makes the repair virtually invisible.
There are times after severe hail storms where total resurfacing of the stucco exterior is required to adequately repair the surface. This ensures the stucco can withstand the normal wear and tear of the elements, prevent moisture from seeping into the wall, and keep pests out.
Remember, it is best to consult a professional for large-scale stucco repair. With their experience, they can offer sound advice on the best approach and a plan for maintaining the integrity of the surface.